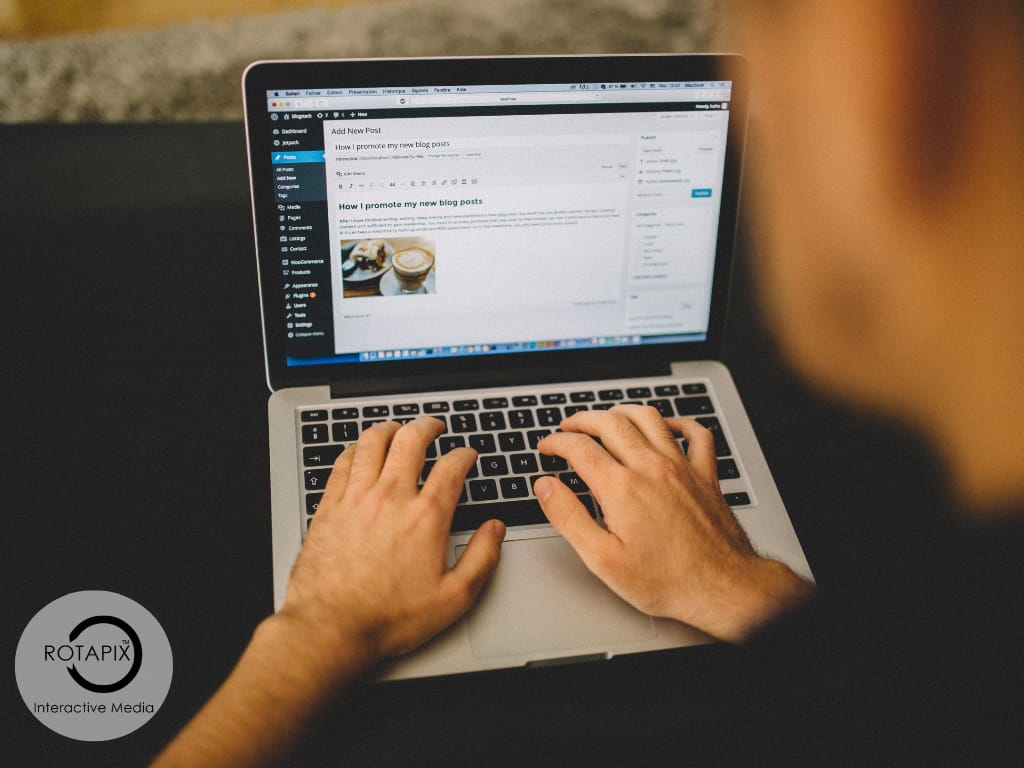 Hello, fellow WordPress enthusiasts! Let's dive into a captivating world where web solutions and WordPress development come together. It's a place where ecommerce dreams are brought to life, where WordPress design meets functionality: the realm of WooCommerce.
The Marriage of WordPress and WooCommerce
You've probably heard of WordPress, the powerhouse behind 40% of websites worldwide. Its flexibility and user-friendly interface make it the go-to for both beginners and experts. By contrast, WooCommerce is a WordPress plugin that breathes life into your ecommerce ambitions. Coupling these together gives you the chance to create a unique online store, tailored to your specifications.
WordPress development, with its intuitive UI/UX design, forms a strong foundation. It provides the building blocks for your website, giving you control over how you want it to look and operate. Once WooCommerce enters the picture, the magic begins. It furnishes the necessary tools for establishing an online store, managing inventory, setting prices, and processing payments. This seamless integration makes it an attractive choice for budding entrepreneurs and seasoned business owners alike.
Navigating WooCommerce in WordPress Development
Diving into WooCommerce might seem intimidating at first. But, worry not! Remember, WordPress's mantra is usability. WooCommerce follows suit, and with a bit of effort, you'll soon find yourself navigating the WooCommerce dashboard like a pro. You can enhance your site's web design, add products, and customise how your store operates.
Pay close attention to your website's UI/UX Design. A pleasant user experience can turn visitors into customers, and a visually appealing interface can keep them coming back. Consider hiring a web development agency if needed. Their expertise can help streamline your website, making it both attractive and functional.
Leveraging SEO and Search Engine Marketing
Now, let's talk about how to get your store noticed. You've built it, but how do you ensure they come? Enter the world of SEO, or Search Engine Optimisation. SEO is the practice of making your website more appealing to search engines. The more optimised your site is, the higher it ranks in search results.
Many factors contribute to SEO. Keywords play a crucial role, as does the quality of your content and the responsiveness of your site. You can further bolster your site's visibility through search engine marketing (SEM). SEM involves paid methods such as PPC advertising to increase your site's visibility.
The Role of SEO Agencies in Sydney
If all of this sounds overwhelming, you're not alone. Many businesses turn to SEO agencies for help. A good SEO agency in Sydney can take the reins of your SEO and SEM efforts, freeing you up to focus on your business. They can manage your PPC campaign, optimise your site for search engines, and even assist with web design.
Continuing the Journey: Addressing Your Concerns
I know you must be full of questions and probably curious about how to make your WordPress development journey smoother. So, let's address some common questions you may have.
How can I ensure my WordPress site with WooCommerce is optimised for search engines?
Optimising your WordPress site involves a blend of elements. We're talking about keyword-rich content, a website that loads quickly, and clean metadata. But it doesn't stop there. Remember to include relevant, high-quality backlinks and make your site mobile-friendly. For a more comprehensive approach, you could collaborate with a company like Rotapix Interactive Media. They can offer expert advice on ensuring your site is fully optimised for search engines.
What are some common challenges in WordPress development for an ecommerce site and how can they be addressed?
Developing an ecommerce site can come with its share of challenges. You might struggle with UI/UX design, security concerns, or even just keeping your site updated. The good news is, there are solutions. For instance, you can always turn to a trusted web development company. They can provide support and lend their expertise.
Can you recommend any reliable SEO agencies in Sydney that specialise in WooCommerce and WordPress development?
Absolutely. Choosing an SEO agency that specialises in WordPress and WooCommerce can make a significant difference. An agency like Rotapix Interactive Media can be an excellent choice. They understand the intricacies of WordPress and WooCommerce, and they know how to use SEO effectively. It's a great way to ensure your ecommerce site gets the attention it deserves.
So, there you have it, folks! We hope that these insights help you on your journey through WordPress development. Remember, while challenges may arise, solutions are always available. Happy developing!